About Croatia
Hrvatska

and Adriatic sea

Jadransko more

Videos


The queen of the Mediterranean [mpeg 10MB]
Presentation of Croatia's tourist offering. A tourist destination that is renowned worldwide.


Croatian National folklore [flash 15MB]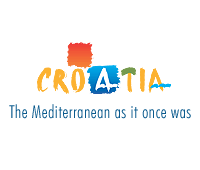 Maps of Croatia - Hrvatska:

Map Croatian cities

Map Croatian regions

Croatian roads and highways

Map Croatian islands

Map Croatian national parks

Map Croatian airports


Croatia - Hrvatska - geographical position

Croatia extends from the furthest eastern edges of the Alps in the north-west to the Pannonian lowlands and the banks of the Danube in the east; its central region is covered by the Dinara mountain range, and its southern parts extend to the coast of the Adriatic Sea.

Surface:
the mainland covers 56,542 km2, and the surface of the territorial sea is 31,067 km2.

System of government: multi-party parliamentary republic.

Capital:
Zagreb (779,145 inhabitants), the economic, traffic, cultural and academic centre of the country.

Coastline:
5,835 km of which 4,058 km comprise a coastline of islands, solitary rocks and reefs. Number of islands, solitary rocks and reefs: 1,185; the largest islands are Krk and Cres; there are 50 inhabited islands.

Highest peak:
Dinara: 1,831 m above sea level.
Climate in Croatia - Hrvatska

There are two climate zones; a temperate continental climate, locally also a mountainous climate, prevails in the interior, whereas a pleasant Mediterranean climate prevails along the Adriatic coast, with an overwhelming number of sunny days, dry and hot summers, mild and humid winters; average temperature in the inland: January 0 to 2°C, August 19 to 23°C; average temperature at the seaside: January 6 to 11°C, August 21 to 27 °C; the temperature is about 12°C in winter, and 25°C in summer.
Documentation, Customs, Permitions

Travel documentation:
Passport or some other internationally recognised identification document. Tourists may remain in Croatia for up to three months.

Customs regulations:
Customs regulations of the Republic of Croatia are in line with the standards of European Union countries. Foreign currency is freely brought in and taken out of the country (up to a value of 3.000 euros); up to a value of 15.000 kn for domestic currency. More expensive professional and technical equipment should be registered at the border. Dogs and cats, accompanied by their owner, need to have an International certificate from a registered veterinarian stating that at least 15 days and not more than six months have passed since their vaccination against rabies. Tax refund for goods purchased in Croatia over 500 kuna in value with a validated "Tax cheque" at departure from the country.

Permitted speeds:
50 km/h - within built-up areas, 90 km/h - outside built-up areas, 110 km/h - on major motor routes, 130 km/h - on motorways.
Maximum permitted amount of alcohol in blood: 0.0 per mill !
Click here for actual
exchange rate list
of Croatian national bank




Tourists who purchase goods
for over 500 kn may claim a
tax return when leaving the
country with verified "Tax Cheque"
receipts through the Croatian
Customs Service. A tax refund
can be obtained within one year.
The equivalent of VAT - PDV
is 22% in Croatia
Currency in Croatia - Hrvatska

Cultural Heritage

Croatia is indeed unique, not only for its crystal clear, clean blue sea, but also for a thousand years of different cultures that have replaced each other and sometimes assimilated in these areas. The Adriatic Sea is not only a deep gulf in the Mediterranean cut into the Continent of Europe thereby creating most economical trade route between Europe and the East, it is also the cradle of ancient civilizations. There is much material evidence about that which is finally beginning to come to light, from the depths of Adriatic caves and from the deep blue sea. The east coast of the Adriatic Sea was inhabited as early as the beginning of the early Stone Age, and there is proof that most of the accessible islands were also inhabited (archaeological findings in caves near the islands of Hvar and Palagruza, etc.).
Croatian cuisine

Croatian cuisine is heterogeneous, and is therefore known as "the cuisine of regions". Its modern roots date back to Proto-Slavic and ancient periods and the differences in the selection of foodstuffs and forms of cooking are most notable between those on the mainland and those in coastal regions. Mainland cuisine is more characterized by the earlier Proto-Slavic and the more recent contacts with the more famous gastronomic orders of today - Hungarian, Viennese and Turkish - while the coastal region bears the influences of the Greek, Roman and Illyrian, as well as of the later Mediterranean cuisine - Italian and French.