We have been with you for over 18 years!
Our website
CROATIA
-
HRVATSKA
offers you accommodation with no commission and no middleman - without any cost to third parties, because you have direct contact with the owners of private apartments!
Booking and contact ?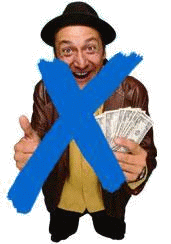 NO COMMISSIONS
FOR INTERMEDIARIES!
We provide information about private accommodation in Croatia available for rent to help you make an informed choice, but do not rent the accommodation ourselves. We are not intermediaries, because you will handle the payment and arrival directly with the owner, bypassing unnecessary third-party communication and fees.

So, browse through the accommodation listings and select several you like. After the accommodation is chosen, fill out the simple contact form at the bottom of individual property page and submit it. Your inquiry is forwarded to the owner directly and they will contact you on your email or phone filled in contact form.
If your requested period is avilable than in most cases the apartment owner will require a down payment 10-50% of the total price of the accommodation to confirm the reservation to make sure you will arrive or to compensate if you do not arrive. The deposit is non-refundable.

However, in case of language problems between you and the houseowner contact us on our email info@croatia-hrvatska.eu and we will do our best to help you.





---